G3C (Global Genetics and Genomics Community) CASE SUMMARIES
CANCER: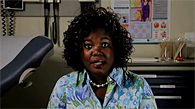 Breast cancer risk assessment in an African American female: Grace
Grace Washington is a 44-year-old African American female who moved to the area about a year ago and was referred to the clinic for her annual well woman examination. She is married with three children, reports having a family history of breast cancer, and wants a mammogram. She is very concerned about her breast cancer risk due to her family history. A brief health history was taken by phone when she called to schedule an appointment as a new patient. A family history questionnaire was emailed to her and she completed it and brought it with her to the clinic visit.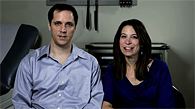 Male breast cancer risk analysis in a Caucasian male: Jeff with wife Maria
Jeff is a 41-year-old Caucasian career military male presenting for his annual active duty military physical with his wife accompanying him. He completed his annual Web Health Assessment (WebHA) survey online. He also completed the new Army Career Tracker (ACT) for Health breast cancer risk assessment questionnaire because his father has a history of breast cancer and a positive BRCA2 gene mutation. The ACT for Health recommended that he needed follow-up with his health care provider because of his survey responses.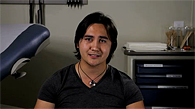 Colon cancer screening in a Hispanic male: Luis
Luis is a new patient to the clinic. He is a healthy 36-year-old Hispanic male who just got transferred to the area. His sister was found to have a deleterious mutation in MLH1, a gene associated with Lynch Syndrome. He had been advised to see his new primary care provider once he got settled for discussion of recommended follow-up care for a colonoscopy which had found 3 polyps including one villous adenoma ~1.5cm, and also for results of his genetic testing. He is here for a consultation appointment and to plan for follow-up care.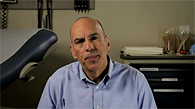 Familial adenomatous polyposis testing in an Ashkenazi Jewish male: Gabe
Gabe Geller is a 55-year-old Ashkenazi Jewish male who presents for evaluation of rectal bleeding and to discuss colonoscopy results. Several weeks ago he noticed a small amount of blood in the toilet bowl after a bowel movement. This happened a couple more times over the next few days and he mentioned this to his wife, who called to schedule him a clinic appointment. He was referred to a gastroenterologist for a colonoscopy prior to this visit where eleven adenomatous polyps were found, mostly on the right side of the colon. All polyps were successfully removed. Due to his polyposis and Ashkenazi Jewish heritage, Gabe is at risk for a hereditary colorectal cancer syndrome and is referred for consideration of testing.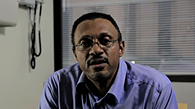 Cancer screening incidental findings in an African American male with lung cancer: Tom
Tom is an insurance salesman, African American male, age 52, lifetime non-smoker, recently diagnosed with non-small cell lung cancer. This is his first visit since he received his first chemotherapy treatment. He is presenting to his oncologist for discussion about an incidental finding of a germline EGFR mutation identified during tumor genetic analysis. He is being considered for participation in a research study that will involve germline genetic testing on a blood sample to confirm this finding. If confirmed, family members could also be tested and if mutation positive, undergo lung cancer screening.
CARDIOVASCULAR: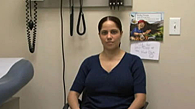 Cardiovascular disease and diabetes risk in an adult Native American female: Lena
Lena is a 29-year-old Native American established patient in the clinic who is followed for hypertension. She presents today for a routine check of her blood pressure. She is concerned about some symptoms she has had that are similar to symptoms her mother had when her mother was diagnosed with diabetes. In addition, she has some questions because a recent family history assessment and genetic testing performed on her sister revealed that her sister was at increased risk for cardiovascular disease. Lena's sister had encouraged her to see her health care provider to get testing for the same thing. This visit includes assessment of influencing factors of racial/ethnic/cultural differences on personal views about genetic testing information.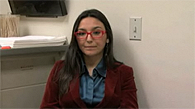 Heart attack risk in an adult Puerto Rican female: Maria
Maria is a healthy Puerto Rican female, age 35, married for 15 years, vegetarian, marathon runner, avid exerciser, good body weight (low BMI), information seeker, has a teenage boy and a pre-teen girl, both living with her and her husband. They live in a large city, downtown. Maria works at a very stressful job as an accountant and is very computer literate. She does not have a routine primary care provider because she is otherwise healthy. This is an ambulatory care clinical encounter of a new client who presents to a local family practice because she had a full genome scan performed by a direct to consumer testing company and results revealed an increased risk of cardiovascular disease and heart attack.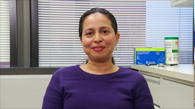 Hypercholesterolemia risk in an adult Hispanic female: Larissa
Larissa is a 35-year-old Hispanic female elementary Spanish teacher who recently had blood work done at a health fair. The result showed that her cholesterol levels were high. She followed up with her gynecologist who ordered fasting cholesterol blood work. She presents today based on a referral from her gynecologist. The patient wants to understand the meaning of her cholesterol test report. Consideration of familial hypercholesterolemia with options for genetic testing are part of the clinical assessment during this clinical encounter.
CARDIOVASCULAR/PHARMACOGENOMICS: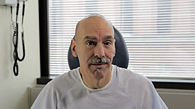 Arrhythmia evaluation and cytochrome P450 enzyme CYP2C9 plus enzyme VKORC1 testing to guide treatment in an Ashkenazi Jewish male: Gabe #2
Gabe is a 56-year-old Ashkenazi Jewish man who was recently admitted to the hospital for an arrhythmia. He is miserable having to stay in the hospital to be monitored and he is short with everyone. Work-up may indicate that he needs anticoagulation treatment and he is asking a lot of questions about what that means for him and his family. Consideration of pharmacogenomic testing to guide medication intervention is part of this clinical evaluation.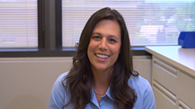 Venous thromboembolism risk evaluation and cytochrome P450 enzyme CYP2C9 plus enzyme VKORC1 testing to guide treatment in an adult Caucasian female: Jennifer
Jennifer is an otherwise healthy 27-year-old flight attendant of Italian descent who presents to the local women's health clinic with a one-month history of increasing right leg pain, cramping, and ankle swelling, which has become worse in the past few days. Consideration of a venous thromboembolism and pharmacogenomic testing to guide medication intervention is part of this clinical evaluation.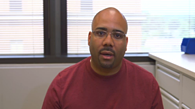 CYP2C19 testing in an adult African American male: Larry
Larry is a 55-year old African American who had a cardiac stent placed two and a half months ago and was taking clopidogrel (Plavix®) thereafter, but stopped four days ago in preparation for dental surgery. He presents to the emergency department for moderate chest pain and a nosebleed a few days after he stopped taking clopidogrel (Plavix). His wife read about CYP2C19 pharmacogenetic testing to assess a person's ability to metabolize and respond to clopidogrel, which Larry inquires about when at the ED.
DEVELOPMENTAL DELAY: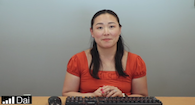 Autism Spectrum Disorder and Vaccines: Ethan and his mother, Dai
Dai is a 46-year-old woman of Japanese heritage who presents to the pediatrician with her son, Ethan, who just turned 4, for an assessment associated with increasing developmental delays. Dai describes her son as never being a cuddly baby. He avoids eye contact and is easily overwhelmed by sounds, sights, movements, touch, and even by the smells and tastes. He is mostly drawn to one or two toys and never plays with most of his other toys. She noticed he doesn't really engage with the other children at the playground; he is happier alone. His language skills seem less than other children his age. He often speaks fast, can be unclear, repeats the same words, and with a loud voice. He had whole genome sequencing done at birth as part of a research study and she understood that the test did not show any genetic conditions. When she thinks back, she thinks some of these behaviors arose following one of his vaccines.
PEDIATRIC PHARMACOGENOMICS: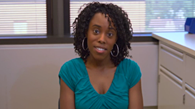 Opioid adverse reaction management of an African American child: Stephanie
Stephanie is a 25-year-old African American mother of two girls who presents to the otolaryngologist to discuss post-tonsillectomy pain management for her youngest daughter, given her older daughter's prior adverse reaction to codeine. Stephanie is learning about pharmacogenomics in nursing school and feels that pharmacogenomic testing for codeine response prior to the tonsillectomy could help inform her daughter's post-operative pain management.
PSYCHIATRIC/PHARMACOGENOMICS: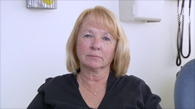 CYP2C19 testing in a Caucasian female for depression treatment selection: Carla
Carla is a 60-year-old Caucasian woman. She came to your office today for a well visit and check-up. Work-up reveals signs and symptoms of depression for which she may benefit from antidepressant treatment. Deciding what to include in education of the person for whom you are considering ordering medication for treatment of depression may include pharmacogenomic testing information.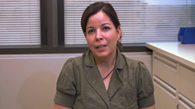 Post-traumatic stress disorder in an adult Puerto Rican female: Peggy
Peggy is a physically healthy 28-year-old Puerto Rican nurse, U.S. Army reservist, and marathon runner who witnessed the 2013 Boston Marathon bombings. She presents to her primary care provider with symptoms of post-traumatic stress disorder. Consideration of pharmacogenomic testing for guiding drug intervention for PTSD is part of this clinical evaluation.
REPRODUCTIVE ISSUES: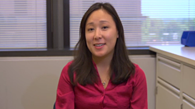 Newborn screening in an older pregnant Asian female: Dai
Dai is a 42-year-old health Asian female, pregnant with her first child. She presents for her first obstetrics appointment asking about newborn screening testing and whole genome sequencing (WGS). Dai inquires about WGS so that she can decide if her baby could have WGS performed in place of the standard screening required for newborns.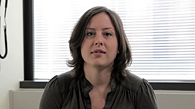 Cystic fibrosis risk in a pregnant Caucasian female: Lisa
Lisa is a healthy 19-year-old Caucasian female who has come to the hospital to visit her 21 year old brother, Mark, who has cystic fibrosis (CF). He has been admitted with a lung infection. She has recently learned that she is pregnant and has some questions about the risk of CF in her child. Lisa's brother suggested that she talk with you about CF genetic testing since he feels you have been so responsive to his questions.
OTHER: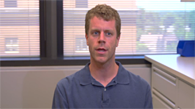 Sickle cell trait testing in a Caucasian male: Lucas
Lucas is a healthy 20-year-old Caucasian male transferring to a Division III university, who is concerned about the information he received regarding the NCAA mandate for Sickle Cell Trait testing prior to sports participation. Lucas has questions about the test and testing implications.
Back to Top